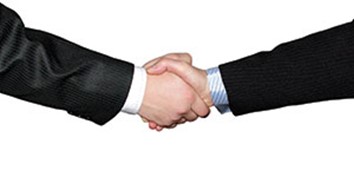 You probably know the cost of a car or a house can be negotiated, but did you realize that in certain circumstances, the same can be done with the cost of college?
More financial aid and admissions offices are receiving calls from students and parents asking for additional student aid. FAFSA forms don't always tell "the full story of a family's assets and income," said Kelli Lively, assistant director of student financial services at Washington University in St. Louis. "So we encourage families to call us and explain their situation if they feel like they aren't being provided enough initial aid."
After families fill out the FAFSA and other financial forms, they are awarded a certain amount of government grant money based on income and assets. Schools also provide grants and scholarships based on merit or need.
"Government aid cannot be adjusted because it is based on a federal formula," wrote Jorge Rodriquez in a New York Times "Ask the Expert" column. "But you can certainly ask a college to review any grants or scholarships they offered of their own money. Sometimes they are able and willing to increase it to attract a student."
Endowments are key to more aid
Most of the money colleges give in student aid is from endowments, money given to the school by donors. Interest an endowment earns is used to provide grants and scholarships at the school's discretion.
At schools with large endowments, such as Washington, it is common for parents to call and explain financial circumstances not shown on a FAFSA. "Some things we can consider, and others we can't," Lively said. "If a family is re-decorating their home and wants money to supplement that, we can't. But if a family presents us with other extenuating circumstances that they can't control, we will take that into consideration."
However, Colin Riley, a Boston University spokesperson, said that unless the family's information is different from what the university received and there is a valid reason for asking for more aid, he discourages appealing the initial offer.
"We're a very generous school when it comes to financial assistance, but … we have limited resources; we can't help everyone," he said.
But according to the university's website, people who meet the criteria for appealing an initial financial aid decision at Boston University need to submit a letter of appeal explaining their circumstances and the amount of aid they will need. They must also submit student and family federal income tax return, parents' W-2 forms and verification of any untaxed income.
Have a backup plan -- and a contact
Most of the time, private schools with relatively larger endowments are better at providing additional aid. Ivory Doublette, who attended the University of Minnesota, said the financial aid process was the worst part of being a student at the public university. She was disappointed in the amount of aid she received and said, "I did ask for more, and of course they told me there was nothing that could be done."
To get as much aid as possible, Riley suggests applying to schools that are a "good fit" and filling out forms accurately. It is also important to be prepared for the unexpected.
"Connect with someone in the financial aid office who you will go to with questions," Lively advises. "You can't predict what will happen in four years … but you will have that contact to call if something happens."
How to cut the cost of college life
Find a school with a big endowment per student – usually that school will give more grants than loans.
Apply to schools offering merit scholarships you're eligible for – maybe you have excellent grades, talent at the school's specialty or a family legacy at that school.
Apply to a school you know you can afford, in case sufficient financial aid doesn't come through from other schools.
Search for used textbooks online and at used bookstores, and sell your old books.
Always ask stores, restaurants and movie theaters if they offer student discounts.
Take advantage of free food on campus.
Use campus amenities including fitness centers and pools.